Alaska Airlines Unveils Mickey Mouse-Themed Plane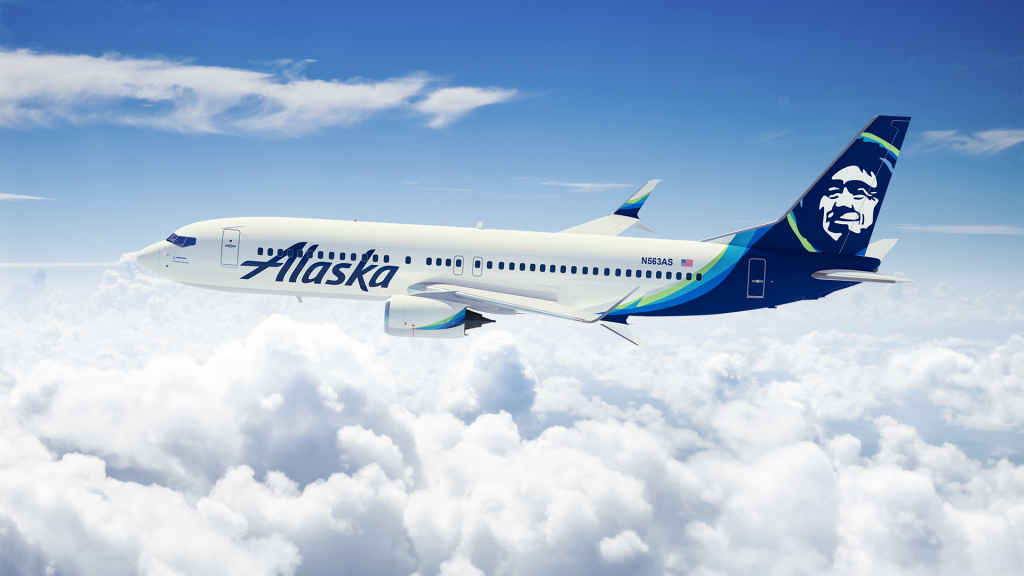 Alaska Airlines Teams With Disneyland to Launch Themed Airplane
by Donald Wood Last updated: 9:40 AM ET, Thu November 2, 2023
~3 minutes
Donald Wood
Alaska Airlines teamed with Disneyland Resort in Anaheim to launch a new themed plane that features a unique Mickey Mouse livery.
Adorned with images of Mickey Mouse, Minnie Mouse, Goofy, Pluto, Donald Duck and Daisy Duck in Mickey's Toontown at Disneyland Park, the Boeing 737-800 is Alaska's eighth livery in collaboration with Disneyland.
"It's heartening how much our Disneyland Resort-themed airplanes spark joy in our guests – young and young at heart," Alaska senior vice president Sangita Woerner said. "What makes this even more special is the return of Mickey Mouse on an Alaska Airlines plane since he made his debut on our fleet eight years ago."
"Alaska's long-standing relationship with the Disneyland Resort has helped to create unforgettable experiences for our guests and employees," Woerner continued. "As a family-friendly airline, it speaks to the care we strive to show everyday with these special touches."
Dubbed Mickey's Toontown Express, the custom plane is now flying on routes across Alaska's network. The design took artists over 400 hours and 20 days to hand-paint, and flights will offer activity books and snack packs onboard with designs that feature Mickey Mouse and his pals, while supplies last.
Passengers can fly the carrier's Mickey's Toontown Express livery for several years before it reaches the end of its regular rotation. Alaska's other Disneyland-themed liveries include planes with characters from Toy Story, Star Wars and more.
"Our relationship with Alaska Airlines is more than 25 years strong and truly celebrates the magic of Disney," Disneyland vice president Sybil Crum said. "The plane's artwork marks Alaska Airlines' eighth transformation of an aircraft featuring Disney artistry and exhibits the excitement and playfulness of the re-imagined Mickey's Toontown."
Say hello to Mickey's Toontown Express! We teamed up with @Disneyland on our new specially-themed aircraft (the cutest in our fleet, if we do say so ourselves). Keep your eyes on the skies to see Mickey Mouse and pals flying to Mickey's Toontown and beyond. pic.twitter.com/EudtAO8F9F
— Alaska Airlines (@AlaskaAir) November 1, 2023
"We're so delighted for the opportunity to create even more memorable experiences for our guests together," Crum continued.